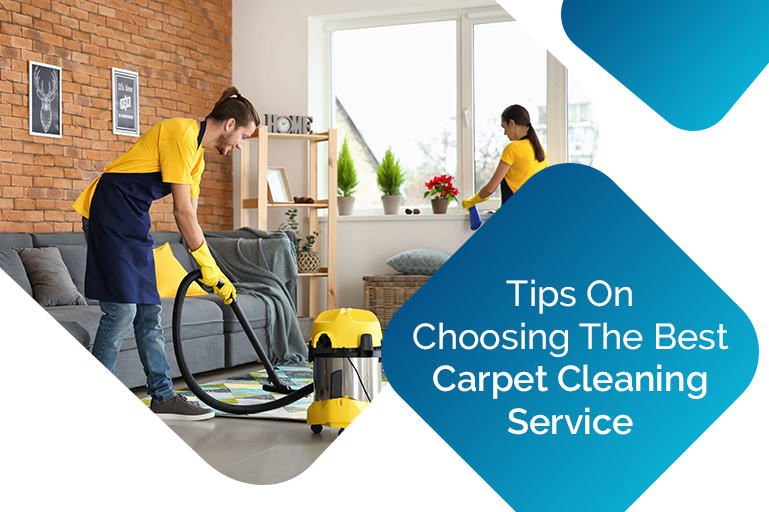 Oct 29,2020
Tips on Choosing the Best Carpet Cleaning Services Company
Carpets change the appearance of a home, office or anywhere they are placed in. They also require daily cleaning such as vacuuming, maintenance and deep cleaning every once in a while. This means you need the services of a top-notch carpet cleaning company to effectively clean and remove the dirt in them. Besides all that, a good carpet cleaning company will also ensure that the quality of the carpet is not affected by their cleaning.
Due to this, it is important to find a company that will provide the best carpet cleaning in London. Below are 5 strong tips to guide you in your search for a reliable carpet cleaning company.
Know and trust the process
During your search for the best, you should have it at the back of your mind that all carpet cleaning companies are different. Before your search, you may have made a checklist of some companies in mind. Each of these companies are different, and so is their work. Some may be using strong or harsh cleaning solutions, while others may use softer but also effective solutions. Knowing the process and methods of each company can help you make your choice as to which one would work best for you.
Enquire about additional services
You are free to ask questions about any additional services they may offer. This will give you an idea on how they work and whether or not you may end up having issues with them in the future. Some questions you can ask include the following:
Do you charge for extra services?
Do you charge for a re-clean service?
Does your cleaning service involve moving the carpets away?
What is your drying time? Etc
Asking these and more will give you an idea of what you are likely to get when you pay for their services
Price tag
The prices they attach to their services can either be a red flag or a green one. Bear in mind, however, that you should go with a company you can afford, but this does not mean you go for the cheapest one you can find. In most cases, companies that charge less than normal do not always deliver satisfactory services. Besides the fact that they may not even clean your carpets well, their products may be sub-par, and this can damage the quality, fibre or colour of your carpet afterwards.
Also, look out for carpets that offer huge discount prices for their services. Chances are, they may not be so good at what they do and may simply be offering poorly rated services at low prices. When picking a carpet cleaning company, make sure you get your money's worth by going for average but not too expensive companies.
Do your research
This is perhaps one of the best ways of getting positive results. Get information about the company from everywhere and anywhere. Ask your friends, neighbours and family about the carpet cleaning companies they work with. Find out how they work, the years of experience they have and generally anything else you can find.
You can also go online to social media platforms to continue your research. Check their websites and take a look at the reviews they have from previous customers. Be careful with what you see online, however, as they can be bought or even fake. In all, the best information you can get about any carpet cleaning company is from what you hear about them through word of mouth.
Go local
Finding a local carpet cleaning company in your area has its perks and benefits. For one thing, you can be sure of their proximity to you. This means they can be readily available for you at any time. Also, local carpet cleaning companies in an area are more likely to deliver sterling services to residents of that area for one major reason: to keep them coming back. Based on that, you can be sure of getting the best from carpet cleaning companies in your area.
Finally,
Finding the right carpet cleaning company should not be such a hard job. At Carpet Cleaner London, we ensure our customers are satisfied with our services at all times. Professional carpet cleaning at reasonable and affordable prices is what we offer. Get in touch with our experienced cleaners today.